Top 5 Famous Ganpati In Mumbai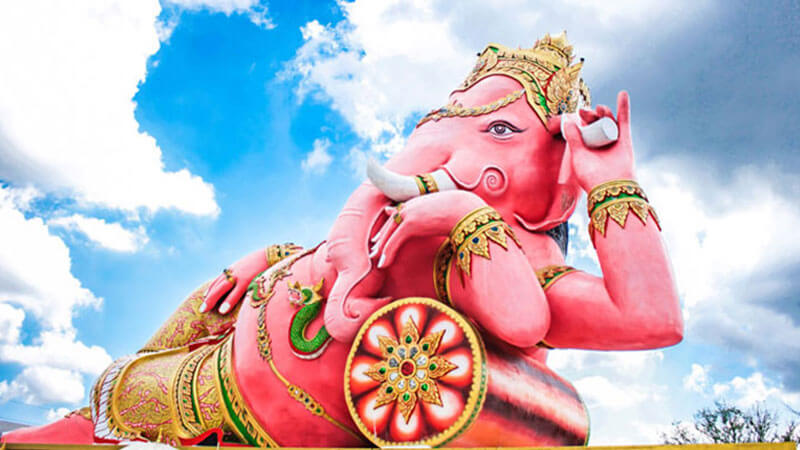 The arrival of Ganesh Chaturthi turns the entire Mumbai into religious heaven. The auspicious festival creates an aura of celebration in whole Maharashtra. Ganesh Chaturthi is celebrated in almost each and every household of this state. Other Indian states also celebrate Ganpati festival but the festivity of Maharashtra is simply overwhelming. With vibrant ambiance, appetizing modak, drum beats and the holy Ganpati chants (Ganpati Bappa – Morya) are some of those things that make everyone fond of this festival. Mumbai makes you come across a number of beautiful Ganpati idols that not only deliver the religious sentiments of people but the ingenuity of the artists. Ganesh Chaturthi 2019 is going to bring more enthusiasm for the devotees for being a long weekend as the auspicious day is falling on Monday. The celebration of Ganesh Chaturthi 2019 will continue from 2nd September to 6th September, 2019. The city of Mumbai witnesses maximum grandeur during Ganesh Chaturthi. There are some major groups in this city that are famous for making the best pandals and idols of Lord Ganpati. Know about the famous Ganesh Mandals in Mumbai.
GSB Seva Mandal's Ganesh Idol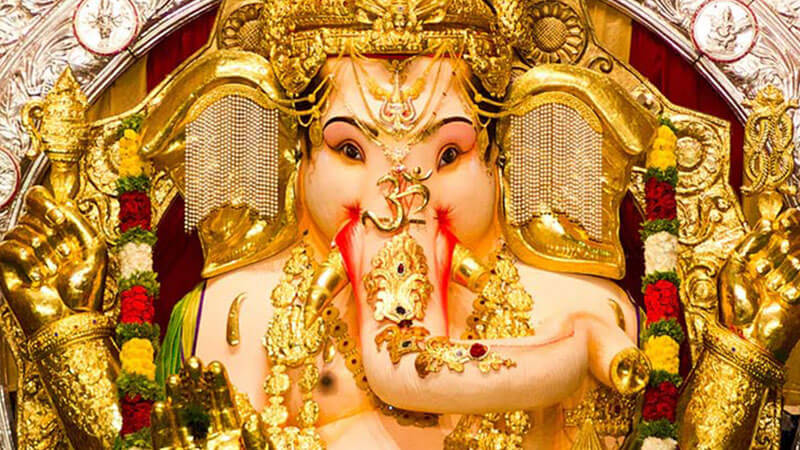 Ganesh idols of this group are the richest ones in Mumbai. This group sets their idol at King Circle, near Wadala. The remarkable Ganesh idol is not just beautiful but very expansive as well. It is also known as Gold Ganesh of Mumbai due to being created with more than 60 kg of Gold. It is an eco-friendly Ganesh idol of Mumbai. In this year, the idol features a silver stage and throne. They are also accepting silver and gold donations this year. This Ganesh statue remains only five days of the festival and one should see this as soon as possible.
Ganesh Gali Mumbaicha Raja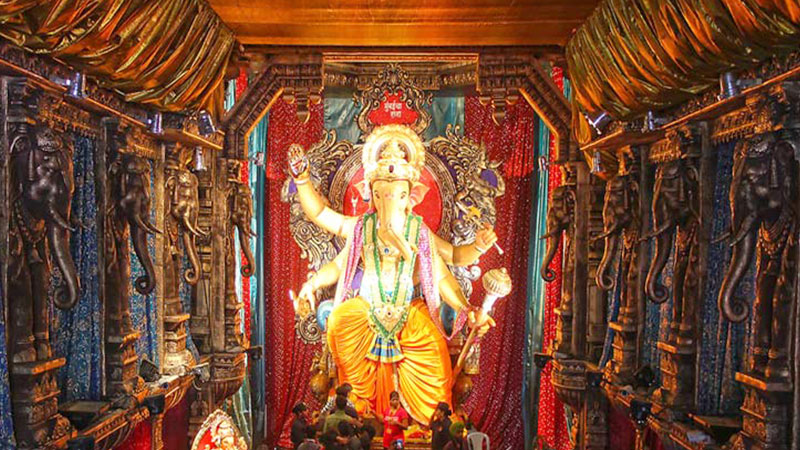 The Mumbaicha Raja of Ganesh Galli (Lane) is situated only few lanes away from the Lalbaugcha Raja and is also very popular. This idol also pulls great crowds every year. This mandal is recognized for its sumptuous new themes every year, which is often the replica of a well-known place in India. This mandal is promoting eco-friendly Ganeshotsav by creating natural idol of Lord Ganesha that doesn't create any disturbance for environment.
Khetwadi Cha Ganraj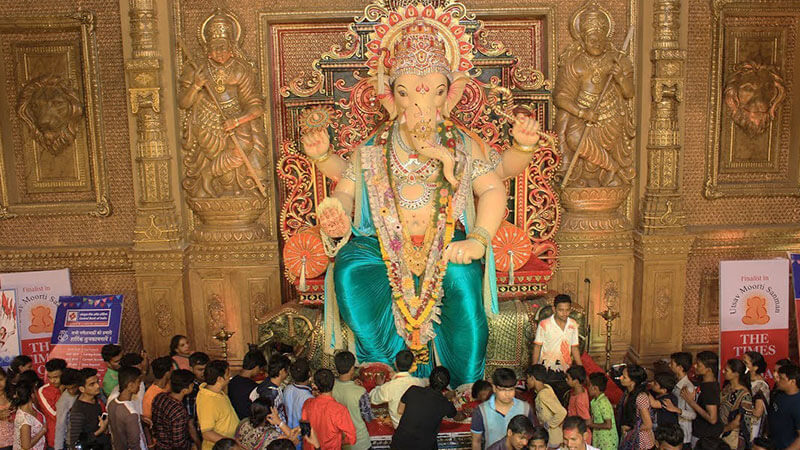 This award-winning Khetwadi Ganraj is supposed to be one among the most stunning Ganesh idols of Mumbai. This mandal was formed in 1959. The group came into limelight after 2000 on making the highest Ganesh idol in the history of India, which is 40 feet huge. One of the greatest appeals of the idol of Khetwadi Cha Ganraj is that there is a Ganesh idol in almost every lane of the area.
Chinchpokli Cha Raja
Popularly known as Chinchpokli Cha Chintamani, Chinchpokli Cha Raja features huge idol of Lord Ganesha and its pandal is decorated amazingly. Around 60% of the money collected by the mandal is spent on social services initiatives throughout the year.
Ganesh Chaturthi is the grandest celebrations in Mumbai that makes the people get indulge into fun and enthusiasm. If you get a chance, you should definitely go for enjoying holiday in Mumbai on Ganesh Chaturthi.